Normal spangle of Galvanized steel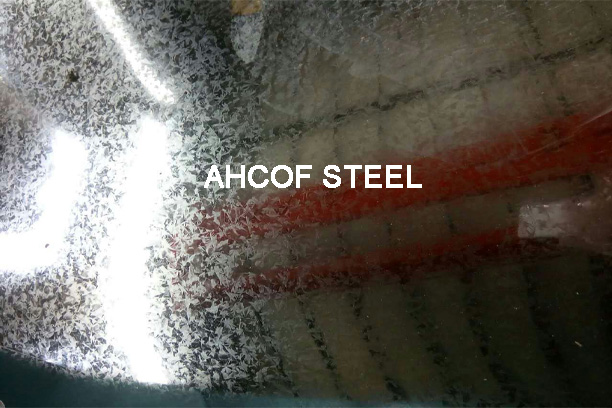 1. Thickness: 0.13mm-3.0mm
2. Width: 600mm – 1450mm
3. Standard: JIS G3312-CGCC, CGC340-570, (G550)
ASTM A755M CS-B, SS255-SS550
4. Zinc (Alu-Zinc) coating: 40-200 g / m 2
5. Hardness: G300- G550
6. Packing:
Each bare coil is firmly tied to the two bands by a coil (or not) and a circumferential eye.
The contacts on the edge of the coil are protected by an edge protector.
The coil is then wrapped in a waterproof / abrasive paper and then properly wrapped in metal.
Wooden and iron pallet can be used or as your request. (Horizontal and vertical).
7. Coil weight: 2.0- 25 Mt
13. Coil diameter: 508 mm / 610 mm
14. Delivery time: 15 – 30 days.
15. Payment terms: TT and L/C